BENTO BAG
¥4,500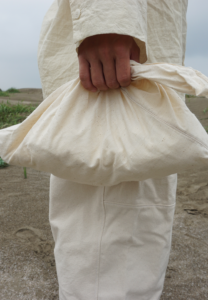 The handwoven cotton bento bag comes in a regular size, 50cm x 50cm with a depth of 25cm.
This bag is made-to-order, the lead time for our soft accessories collection is 1-2 weeks.
As the fabric is handwoven, it has very fine lines and irregularities in some areas due to the brown cotton and plant fibres mixed at the time of spinning the yarn.
Handmade in Japan.