SAND TOP
¥15,000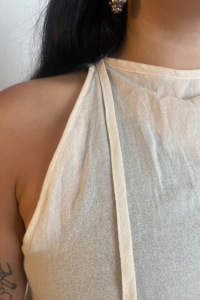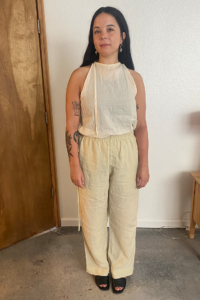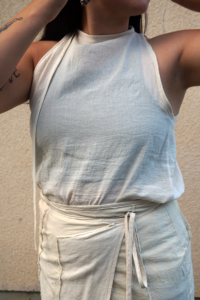 Woven halter top with extra long ties made from cotton, lightly plant dyed using Myrobalan seeds.
This woven top is made-to-order, the lead time for our apparel collection is 2-4 weeks.
The fabric may have fine lines and irregularities in some areas due to the brown cotton and plant fibres mixed at the time of spinning the yarn. Naturally dyed pieces may have blooms and uneven tones, which is part of the process and what makes them unique.
Handmade in Japan.
Kayleigh is 168cm / 5'6″ and wears size 2